Dismiss Notice
Our TMS drop-in chat is tomorrow (Saturday) from 3:00 PM - 4:00 PM Eastern (NY) Standard time. It's a great way to get quick and interactive peer support, with BruceMC as your host. Look for the red Chat flag on top of the menu bar!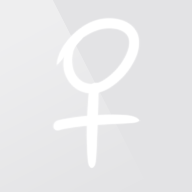 Last Activity:

Jul 1, 2018
Joined:

Sep 2, 2017
Messages:

127
Likes Received:

29
Trophy Points:
Bookmarks:

5
Timbercat
Peer Supporter, Female
Timbercat was last seen:

Jul 1, 2018
This user has not yet added their story. To add your story,

click here

and scroll down.

Loading...

Loading...

My Story

Gender:

Female

Introduction:

I am working my way through an episode of chronic back pain (this one lasting over a year) and I have failed every therapy thus far: medical, PT, chiropractic, etc. Neurosurgeon indicated last fall mine was not a surgical case. I have resisted epidural injections as I feel these will not help. I have recently started down the path of TMS and only hope I do not have any true neurologic problem. I want so much for the TMS approach to work for me.

Interact

Loading...