Dismiss Notice
Our TMS drop-in chat is tomorrow (Saturday) from 3:00 PM - 4:00 PM Eastern (now US Daylight Time) . It's a great way to get quick and interactive peer support, with MatthewNJ as your host. Look for the red Chat flag on top of the menu bar!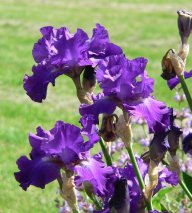 Last Activity:

Mar 3, 2021 at 1:55 PM
Joined:

Oct 15, 2013
Messages:

179
Likes Received:

91
Trophy Points:
Bookmarks:

6
Lavender
Well known member
Thanks for asking . Still seeking hope through the stories of others. I am over the 140 characters . Better way to send a note to you? Jun 23, 2015
Lavender was last seen:

Mar 3, 2021 at 1:55 PM
This user has not yet added their story. To add your story,

click here

and scroll down.

Loading...

Loading...

Interact

Loading...