Our TMS drop-in chat is

today

(Saturday) from 3:00 PM - 4:00 PM Eastern U.S.(New York) Daylight Time. It's a great way to get quick and interactive peer support. BruceMC is today's host.

Click here for more info or just look for the red flag on the menu bar at 3pm Eastern (now US Daylight Time).

Dismiss Notice
Dismiss Notice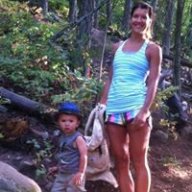 Last Activity:

Jun 10, 2019
Joined:

Dec 11, 2014
Messages:

69
Likes Received:

67
Trophy Points:
Bookmarks:

1
Dexy
Peer Supporter, Female
Ready to take my healing to the next level! I currently engage in any physical activity I please, still working on eliminating fear. Jan 6, 2016
Dexy was last seen:

Jun 10, 2019
This user has not yet added their story. To add your story,

click here

and scroll down.

Loading...

Loading...

Interact

Loading...