Dismiss Notice
Our TMS drop-in chat is tomorrow (Saturday) from 3:00 PM - 4:00 PM Eastern (now US Daylight Time) . It's a great way to get quick and interactive peer support, with BruceMC as your host. Look for the red Chat flag on top of the menu bar!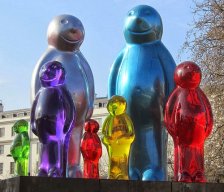 Joined:

May 23, 2019
Messages:

125
Likes Received:

75
Trophy Points:
Bookmarks:

1
zclesa
Well known member, Female, from London, UK
Trying to live from a place of love, not fear. Nov 21, 2022
This user has not yet added their story. To add your story,

click here

and scroll down.

Loading...

Loading...

My Story

Interact

Signature

"Making a sculpture is easy. Just get your block of marble and chip away everything that is not the sculpture." - attrib. Michelangelo

Loading...