Dismiss Notice
Our TMS drop-in chat is tomorrow (Saturday) from 3:00 PM - 4:00 PM Eastern (now US Daylight Time) . It's a great way to get quick and interactive peer support, with Denise as your host. Look for the red Chat flag on top of the menu bar!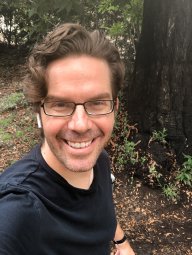 Last Activity:

Dec 1, 2021 at 10:07 PM
Joined:

Nov 27, 2019
Messages:

70
Likes Received:

51
Trophy Points:
Bookmarks:

4
tmstraveler
Peer Supporter, Male
tmstraveler was last seen:

Dec 1, 2021 at 10:07 PM
This user has not yet added their story. To add your story,

click here

and scroll down.

Loading...

Loading...

My Story

Gender:

Male

Introduction:

Working to resolve pelvic pain. It's been a ride. I now see this for what it is, a product of my mind, and am striving towards emotional awareness, soothing, self-compassion, and perhaps most crucially, outcome independence.

Interact

Loading...