Dear Friends and Colleagues,
I hope this finds you all well. I am very excited about sending this latest newsletter.
Over the past couple of weeks I have heard a lot of discussion about the ISTDP therapuetic approach. I am very excited about the ongoing discussions on PPD and believe that they will only increase our ability to help individuals overcome chronic pain. If any of you are ever interested in writing a brief article on an specific PPD related topic I would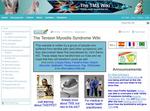 love to publish it on the wiki and in this newsletter.
Sincerely,

Forest

In this Edition:
Survey of PPD Medical Providers

Peer Supervision Teleconference with Howard Schubiner
---

Survey of PPD Medical Providers
Psychology doctoral candidate, Sara Lou O'Connor, MA, MFA, is preparing a survey for medical doctors whose practices include TMS. The survey is for Ms. O'Connor's dissertation research project about TMS and its position in the long tradition of medicine. The goal of the research is to learn as much as possible about the doctors who include TMS in medical practice. David Schechter, MD, is one of Ms. O'Connor's Dissertation Committee Advisors. Ms. O'Connor was tutored by Donald Dubin, MFCC, in the practice of TMS psychology for 18 months (2001-2002).

If you are a medical doctor who diagnoses and treats TMS, it is important that you respond to this survey. TMS medical providers are a small population. Defining a population is a special area of statistical analysis. To get a clear and valid understanding of all the physicians practicing TMS medicine, all members need to respond.

Confidentiality of information: All the information you provide will be kept confidential. Your responses will be combined with those of the other medical doctors whose practices include TMS diagnosis and treatment. The results will be statistically analyzed and presented and published in scholarly, academic formats.

Please contact Ms. O'Connor to be entered into the database, so you can receive a copy of the survey or access the online survey. If you know of other physicians who diagnose and treat TMS, please let them know about this survey.

Sending Your Information for the Database

I am a TMS Medical Provider. Include me in the research database.

Name & Address: _____________________________________

____________________________________________________

____________________________________________________

Contact phone # ______________________________________

Email address # ______________________________________



☐

I prefer to have you send me a paper survey by mail.
Postage will be paid by the researcher.



☐

I prefer to use an online version of the survey.
Please send me a link to the survey, when it is available online.



Peer Supervision Teleconference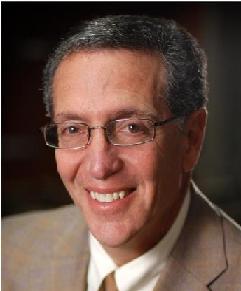 The next Peer Supervision Teleconference will be held on Saturday, November 5th, from 1:00 to 2:30 PM EST. The guest speaker will be PPD physician Howard Schubiner.
Continuing education credits are available for anyone who will be attending this session or who has attend previous meetings. For more information contact either myself or Jonna Barta.
Dr. Schubiner is the founder and director of the Mind Body Medicine Program at

Providence Hospital

. He is board-certified in pediatrics, adolescent medicine, and internal medicine. He was a full Professor at

Wayne State University

for 18 years and now works at Providence Hospital in

Southfield, MI

. In 2010, he published

Unlearn Your Pain

which offers a comprehensive 28-day program for PPD recovery. In addition he also published the first Randomized Control Trial in the Journal of General Internal Medicine showing the effectiveness of the PPD approach in reducing Fibromyalgia symptoms. span>
Earlier this year the TMS Wiki

interviewed

Dr. Schubiner where he discussed his PPD treatment and his research.
Future Guest Speakers: January 14th: Bob Evans, PhD