Dear Friends and Colleagues,
I hope this finds you well. The PTPN has been busy over the last couple of months. We have started a new call-in discussion group and I recently had the pleasure of interviewing TMS author and practitioner, Nicole Sachs, LCSW. We also hosted our first webinar of the year with guest, Alan Gordon, LCSW. Education is the key to overcoming PPD, and we are continuing our mission of providing people with the resources they need to learn about PPD and develop the tools necessary to get better.
Sincerely,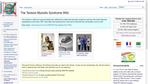 Forest
In This Edition
Webinar with Alan Gordon
Special Interview with Nicole Sachs, LCSW
Publication of Pathways to Pain Relief

PPD Call-In Discussion Group

Peer Supervision Teleconference Schedule

Breaking the Pain Cycle: A Special Webinar with Alan Gordon, LCSW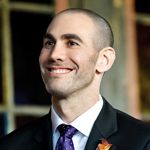 On Monday, March 18th we hosted our first special webinar event of 2013 with Alan Gordon. Alan spoke at our first ever PPD webinar in June of last year, and returned to speak for a second time at another webinar that summer.

Like the past two webinars, Alan spoke with callers and provided feedback about their PPD recovery. For this webinar, Alan focused specifically on overcoming anxiety and changing the response to fear. There are two ways to listen to this event: the full length recording or by mini-session.
PPD Call-in Discussion Group

For over a year the PTPN has been hosting weekly, text-based, drop-in chats for people with PPD. They have become such a great success that we began a weekly book discussion group, starting an hour before the regular drop-in chats at 2 PM EST.

This new group meets on our teleconference line and discusses a new theme or book each week. So far we have discussed When the Body Says No, by Gabor Mate, The Great Pain Deception, by Steve Ozanich, and Pathways to Pain Relief, by Frances Sommer Anderson and Eric Sherman. In our last meeting we discussed the role anger plays in developing TMS. To listen to the recording of the session click below.


Interview with Nicole Sachs, author of The Meaning of Truth.

I recently sat down with PPD author Nicole Sachs, LCSW to discuss her experience with PPD. Nicole was a past panelist on Dr. Sarno's Alumni Panels, and has recently written the book, The Meaning of Truth. She is a graduate of the University of St. Thomas, and has been practicing in Delaware for 10 years. To view the video click below:



Publication of Pathways to Pain Relief

Drs. Frances Sommer Anderson, PhD, SEP; and Eric Sherman, PsyD, recently published a new PPD book entitled, Pathways to Pain Relief. This new publication is the first PPD book written by any of the psychologists closest to Dr. Sarno, who also wrote the foreword to the book. It provides an in depth analysis of the psychology behind PPD through the use of several case studies, and is helpful to both practitioners and patients alike.

The book also served as the topic of discussion at our most recent Peer Supervision Teleconference, which featured Dr. Anderson as the guest speaker. We will be continuing this discussion in July, when Eric Sherman will be presenting.

Pathways to Pain Relief can be purchased as an e-book on Amazon.com.

Upcoming Peer Supervision Teleconferences